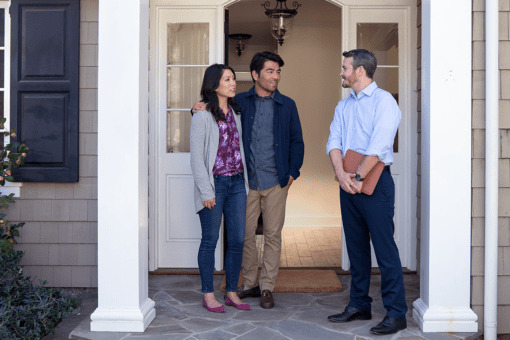 Before you sell your home, it's likely that you have many questions about the selling process and how to get the best value for your house based on current market conditions. To bridge the gap, we asked some of our agents to share the questions they get asked the most from sellers. Here are the top three questions we get from sellers and our agents' insights:
1. What do I need to do to prepare my house to sell?
If you've owned the house for many years, I recommend a pre-sale home inspection, so there are no deal-killing surprises. I also recommend decluttering and neutralizing the home decor so buyers can see themselves living in the house and are willing to compete and pay top dollar.
—Robin Marine, Managing Broker, Fredericksburg Office
2. We want to sell but are worried we won't find another place to move to and we really don't want to rent. What can we do?
Option 1 would be to place a home of choice contingency within your accepted offer. This contingency gives you a predetermined amount of time to secure housing and coincide the sale of your home with the purchase of your new home. If you are unable to find a new home, you can either ask for an extension for more time to find a home or void the contract. There would be no obligation to continue with the sale if you are unable to secure housing.
Option 2 would be to negotiate a post-settlement occupancy with your home buyer. Typically, we can work out the terms for a 60-day rent-back after closing to give you time to find a home, settle, and move. In most cases, this post-occupancy agreement is at no additional cost to you as the seller.
—Amanda Elrod, REALTOR®
3. Is it true that I can get more than the appraised value for my home? 
In Prince William and Fredericksburg, Virginia areas, sellers are fetching sales prices of 104% over the asking price. That is an average, which means that some sellers realize far more than the asking price and some less.
Real estate agents are obligated to show the seller what the house is currently worth to the average buyer and what an appraiser would determine as the true market value. Some buyers are able to pay cash and not be concerned about appraisals, but not all.
Overpricing a home, even in a seller's market, can damage the desirability of a home and cause qualified buyers to disregard a home. If the home is worth more than the comparable home sales support, then a higher price will manifest in the number of offers the home receives.
Home sellers generally only realize the highest sales price when the home is offered to the full market through an aggressive marketing plan, MLS entry, and enough time on the market for all interested buyers to present their offers.
A skilled negotiator can maneuver multiple offers into the best contract terms for the seller.
—Matthew Rathbun, EVP
We Can Assist You
There are many factors to consider when selling your home; navigating today's shifting market conditions may seem overwhelming. Our agents can provide the expertise and experience to guide you through this process. Whether you're looking for advice on repairs to consider before selling or if you're ready to make the move, we can assist you every step of the way. Schedule a consultation today!
Originally published on ColdwellBankerElite.com