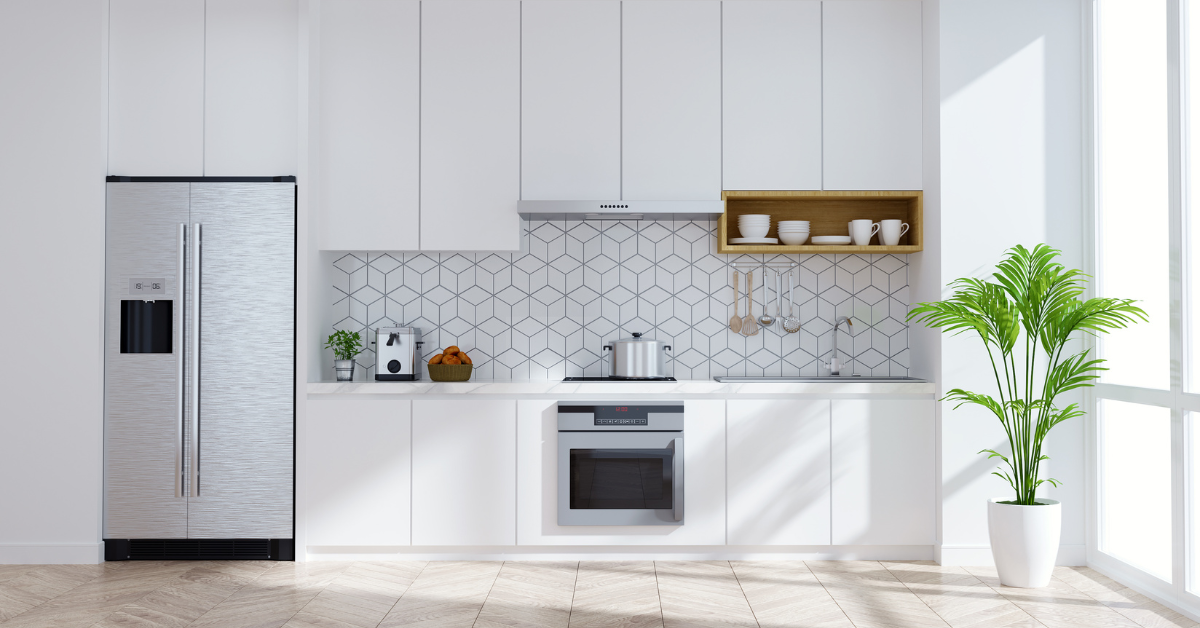 Are you interested in adding value to your home? Whether considering a sale in the near future or for your legacy, there's one very important question to ask: Which renovations add the most value against their costs? Some will be better than others in terms of making your house more valuable, which is especially important to consider if you plan to sell in the future.
Of course, renovations can be for any reason. Their worth can be factored into appraisals when considering a mortgage or refinancing. Or they can make your home more comfortable or enjoyable to live in and be a fun project for spending free time. Yet, with all that aside, let's consider the top home renovations purely by value.
What Do The Experts Say?
Better Homes & Gardens points to a report by the National Association of the Remodeling Industry where realtor before-and-after estimates suggested more than 80% of HVAC upgrade costs could be returned when sold, and over half the cost of bathroom and kitchen remodels.
Meanwhile, Bankrate pulled data from Remodeling Magazine's Cost Versus Value Report to find the average estimated cost return for various renovations when selling in the US. Garage door replacement and stone siding were above 90%, minor kitchen remodels were above 70%, fiber-cement or vinyl siding was just under 70%, and a wood or composite deck was just above 60%.
"Making home a sanctuary from the world" has become the top reasonfor home renovations in recent years, according to HomeLight. This can be anything from upgrading entertainment and relaxation areas to building your dream's new home telework office. Average ROI before selling put new decks at above 90%, converted "specialty rooms" at above 70%, and in-ground pools, kitchen islands, and walk-in pantries at above 60%. Other highly requested home renovations included device charging stations, hidden home office spaces, hot tubs, in-law suites, laundry rooms, natural lighting, outdoor lights, privacy hedges, storage space, and walking paths.
The Top 5 Renovation Types
1) Exterior Appeal
Some of the most valuable things you can do before a sale include basic lawn maintenance and beautification, which is why realtors suggest them. These include adding flowers, cleaning walkways, cutting the grass, fixing doors and windows, painting the exterior, pulling weeds, and spreading garden mulch.
The place where you enter or leave a home every day is perhaps one of the most valuable to upgrade, from entryways to garage doors, especially for increasing the security of a home. Doors that are hard to open or close add wasted time and become a daily annoyance, so fixing them should be a priority.
Stained wooden shingles can give a rustic appearance, while stone siding looks strong. Brick and stone are well known for holding heat in winter and keeping heat out in the summer. Traditional wood siding is perfect for a home where you change the paint color every few years for a fresh look.
2) System Upgrades
The heating, ventilation, and AC systems are not immediately visible, but they are even more important to keep in good shape. Modernized HVAC systems just make a great selling point. Homebuyers of all ages don't want to deal with faulty HVAC systems, so keep these systems maintained regularly.
More light in a home also helps. Brighter, cheery, well-lit homes sell for more even if the next buyer leaves those lights off. You can also add modern innovations such as automatic lights, dimming and soft lighting.
3) Minor Remodeling
As a family gathering place, kitchens get a lot of attention when a home is for sale. Center islands give kitchens a better sense of flow and more counter space while adding more room for cupboards or a pantry gives homeowners more space for organizing. Other desirable updates include energy-efficient appliances, easy access cabinets, fresh counters, flooring, and better ventilation.
Like kitchens, the bathroom is another place where beauty and modern appliances add to the value. Consider surfaces that will clean easily and look great. A double sink in a shared bathroom makes it more desirable and convenient. A simple change like removing the builder grade mirror to one with a decorative frame can change the feel of an outdated bathroom.
A dedicated high-tech home theater and peaceful relaxation space are definite selling points for buyers. Look into how bug screens, a wood-fired pizza oven, or some small outdoor appliances would change the space for outdoor patios with a view.
4) Major Construction
Buyers want more space because they are spending more time at home, so by increasing the square footage of your home, you can significantly raise the value. This usually means expanding rooms that add the most value, like bathrooms and bedrooms or adding new rooms to the exterior, basement or attic. Houses with a single bathroom and extra space to spare near a water line are perfect for major remodels, even if you add only a half-bath.
If you have unfinished spaces, finish these rooms to create more livable square footage and increase your property value. Some porches can be converted into rooms with just a wall or two and heating. And if you have the time and money to build a deck, remember that wood costs more to maintain over time while composite materials last longer.
5) Physical Accessibility
According to AARP, 77% of adults 50 and older want to stay in their home long term. Planning for future needs is never too early. Depending on your home and personal needs, it may be worth looking into creating a more accessible home. A one-level home is ideal for such renovations. Having at least one bathroom with a walk-in shower instead of a bathtub is essential for those with mobility issues. Creating an entrance that doesn't require stairs or replacing interior flooring with a smooth surface is a great start to a home with accessibility in mind.
Ready To Renovate?
When you have a home remodeling idea, ask yourself whether the change will be more or less valuable than the cost. You may want an in-home pool, but can you afford long-term maintenance and cleaning? Building out a new patio or deck, or remodeling a bathroom or kitchen, can be some of the most expensive renovations. Before starting them, you should estimate the costs in labor and materials, then compare them to the value you would expect to add either for yourself or when you sell the home.
Remember that costs for materials can change over time, which will naturally increase the expenses for renovations using those materials. Currently, wood is more expensive, so it may be worth looking at other materials. You may not get the full return on your investment, but on average, they seem to return more than half if done in areas where that change is desired. Ask a local realtor what is raising home values in your area, or ask yourself what will make living there more enjoyable.
Coldwell Banker Elite is passionate about helping you find your slice of the American Dream, whether buying or selling a home. For 40 years, CBE has been proud to help generations of families buy and sell that magical place called home. Follow us for more advice, tips and trends in home buying and selling!
Originally published on www.coldwellbankerelite.com